Valentino Village
Bluserena Group
Castellaneta Marina, ss 106 km 466.600, 74010
Castellaneta Marina TA
web: Valentino village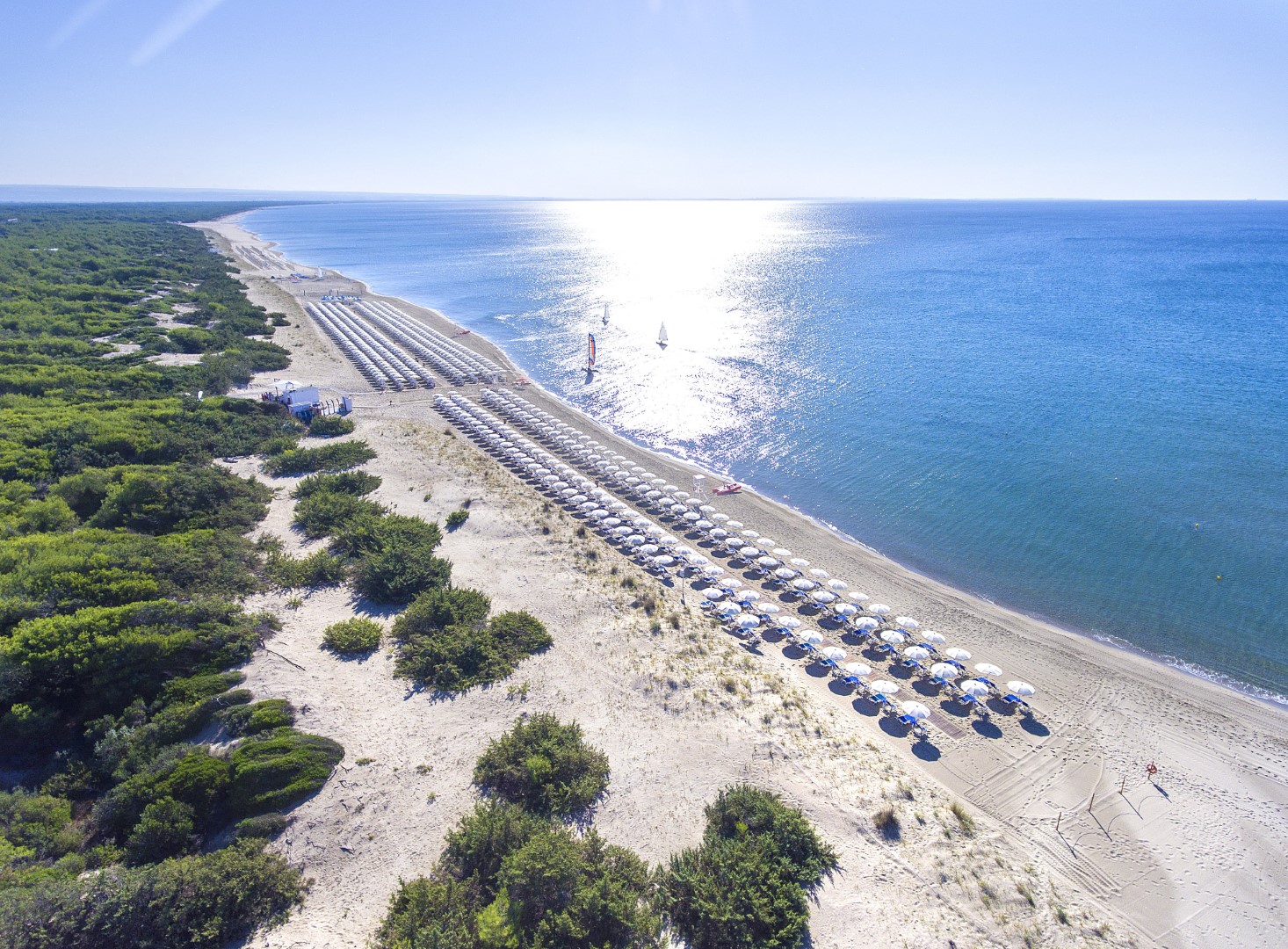 Valentino Village is a 4-star tourist village immersed in the magnificent greenery of the protected natural area of ​​Stornara. It is located in Puglia, in Castellaneta Marina, about 100 km away from the airports of Bari and Brindisi. Rich in spaces and services, made up of various three-storey buildings and many services designed for the enjoyment and relaxation of all, young and old guests. The Valentino Village is part of the ETHRA RESERVE complex. Ethra Reserve is immersed in the greenery of the Stornara nature reserve, a naturalistic area overlooking a long private beach, equipped with umbrellas, sunbeds and deck chairs, changing rooms and showers, bars, information desks. At guests' disposal, sailing and windsurfing boats, canoes, paddle surfing, pedal boats and water sports. It has two swimming pools with sea water, one outside and one inside, Marine Aquatonic Path, en plein air wellness oasis with Jacuzzi tubs, solarium and fitness area. Also available is Ethra Thalasso SPA, an exclusive beauty SPA within the adjacent Kalidria Hotel & Thalasso SPA (not included in the registration fee).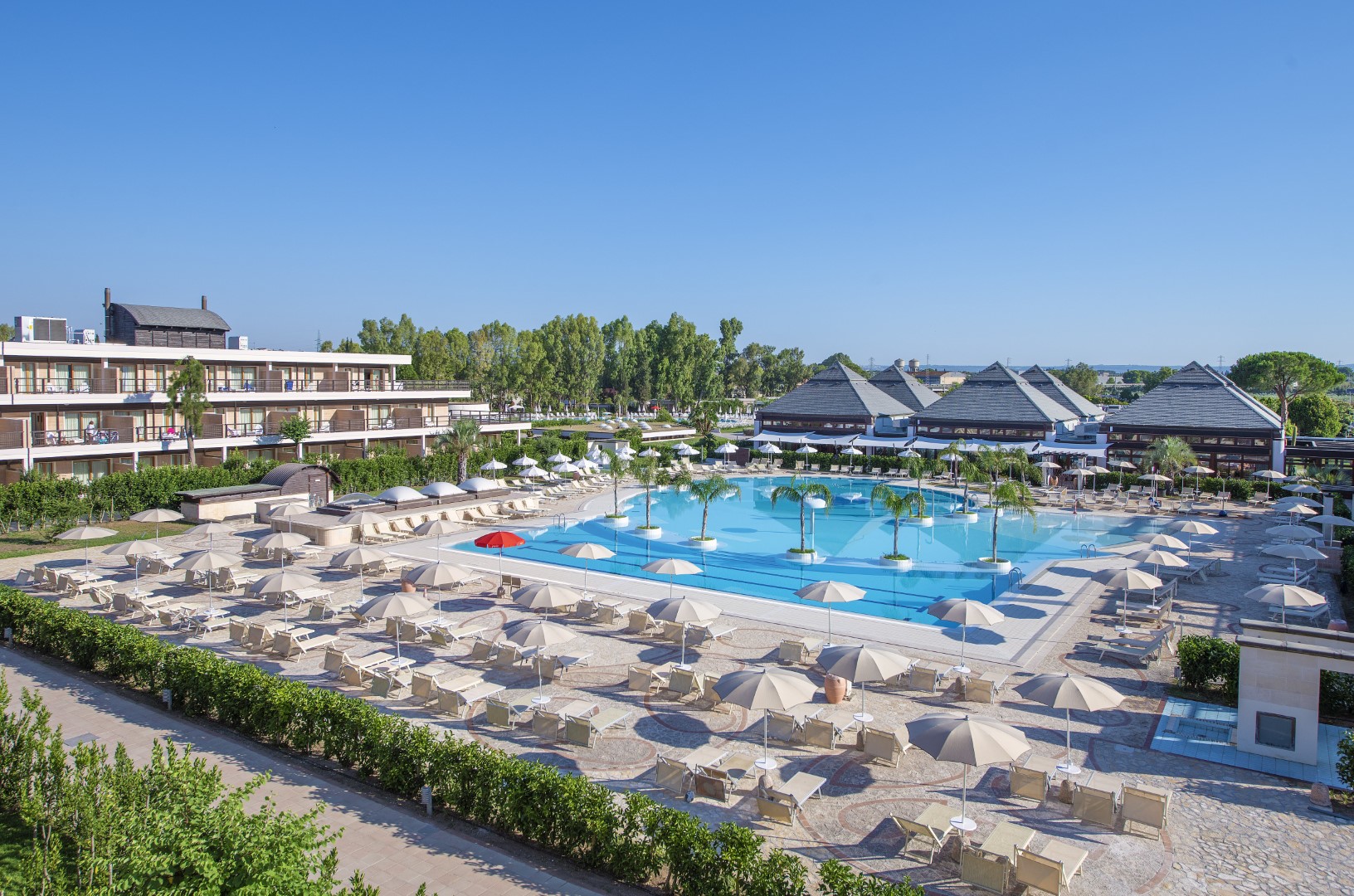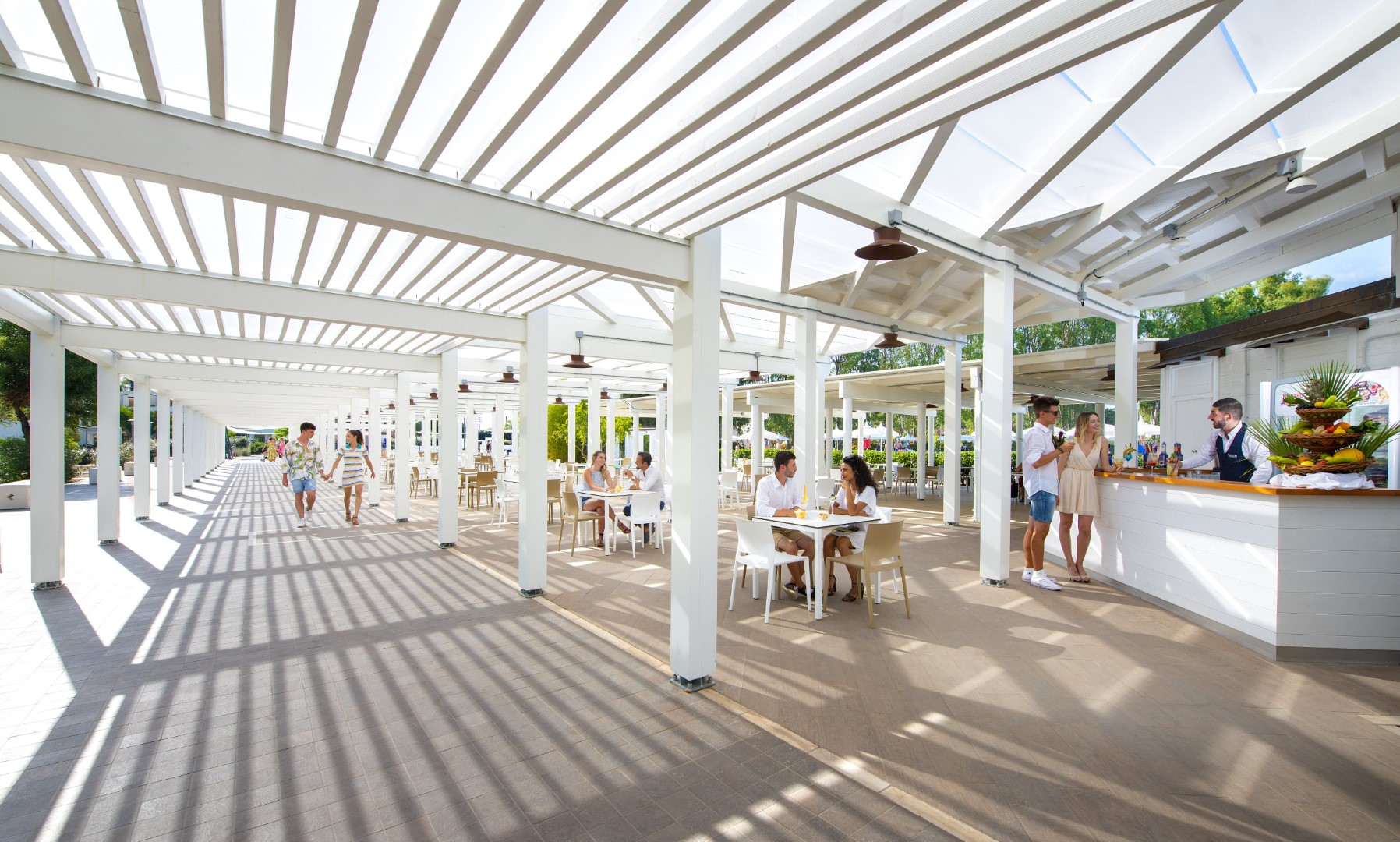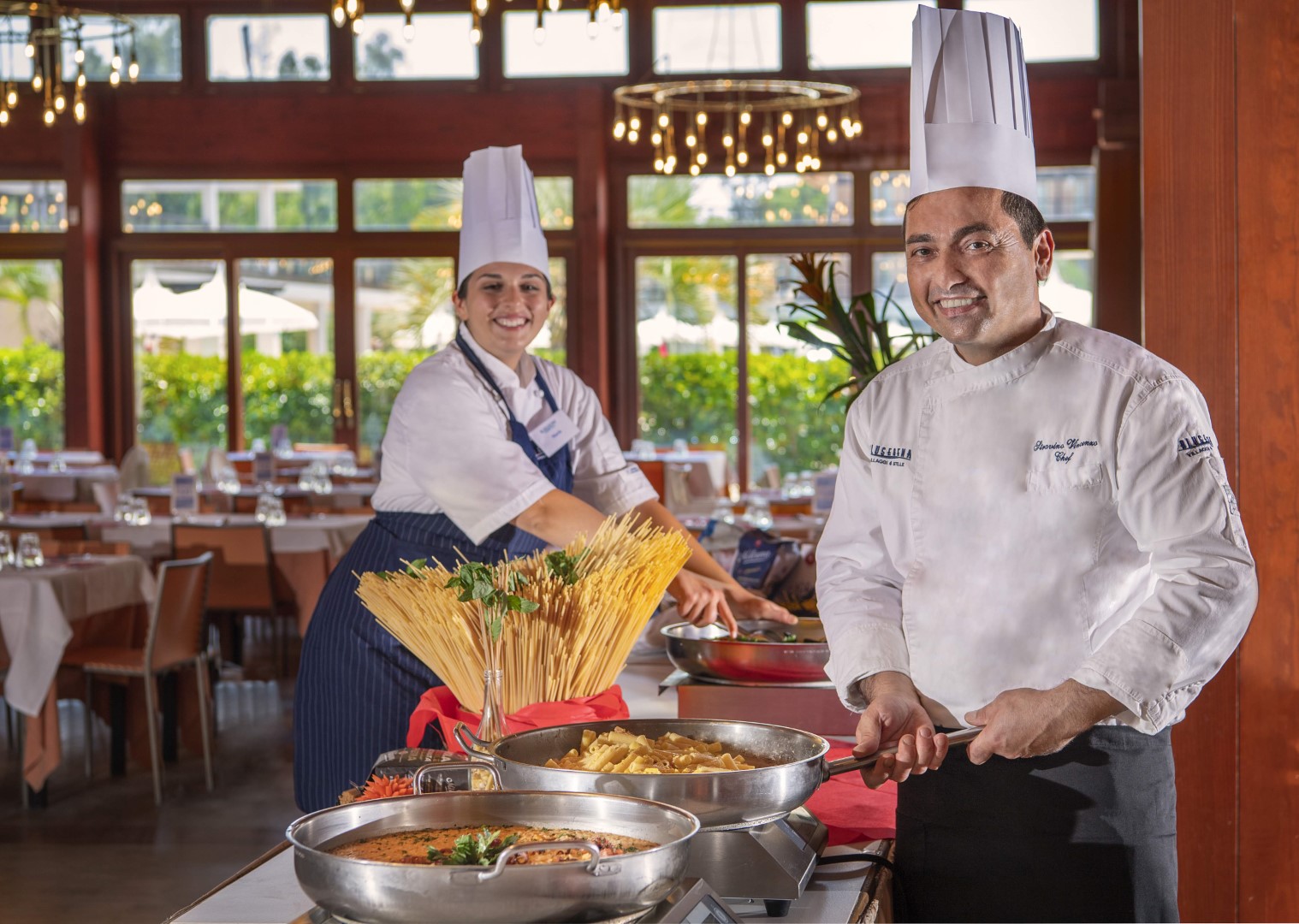 Conference Facilities
Event facilities at this hotel consist of a conference center with up to 600 seats and 7 meeting rooms.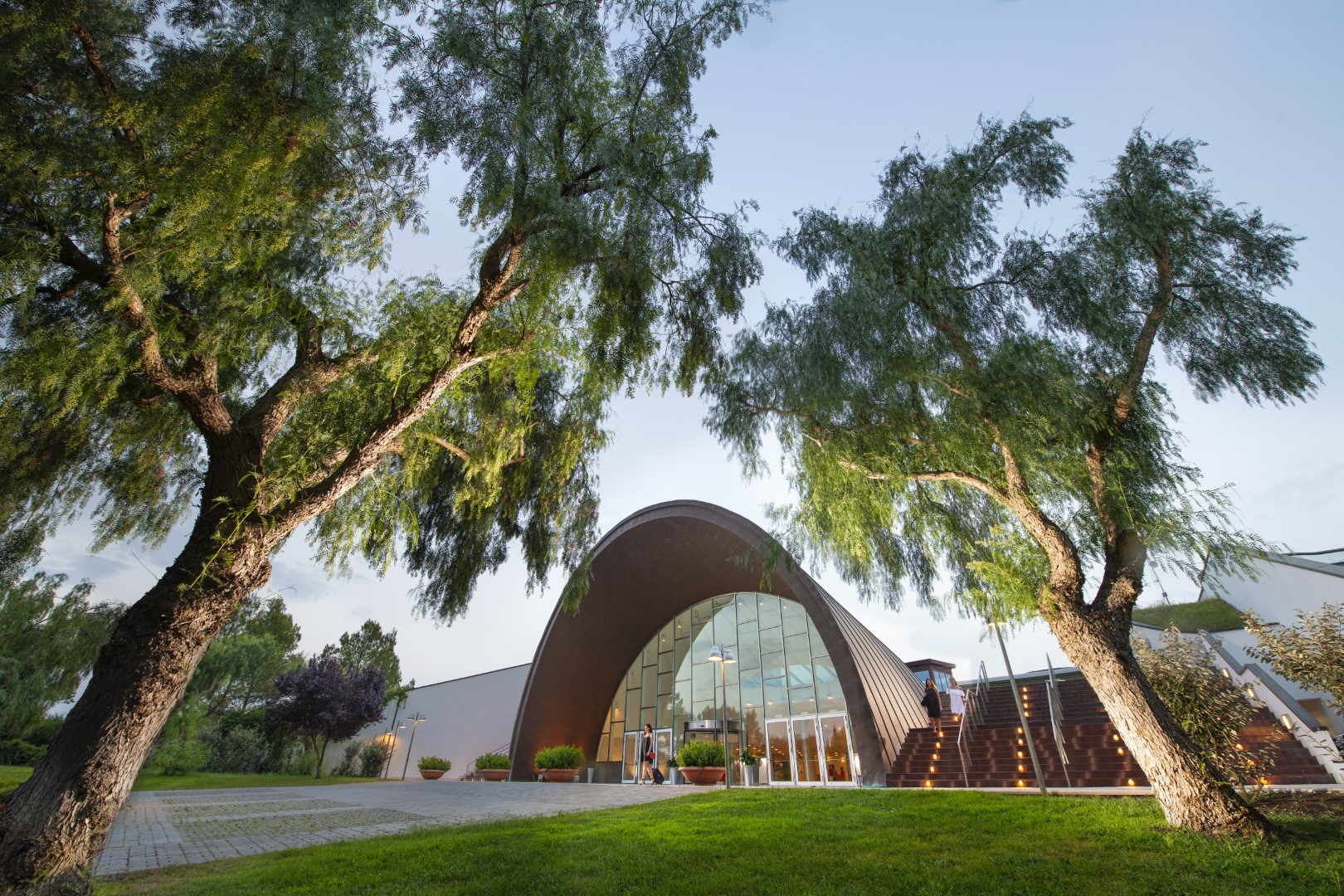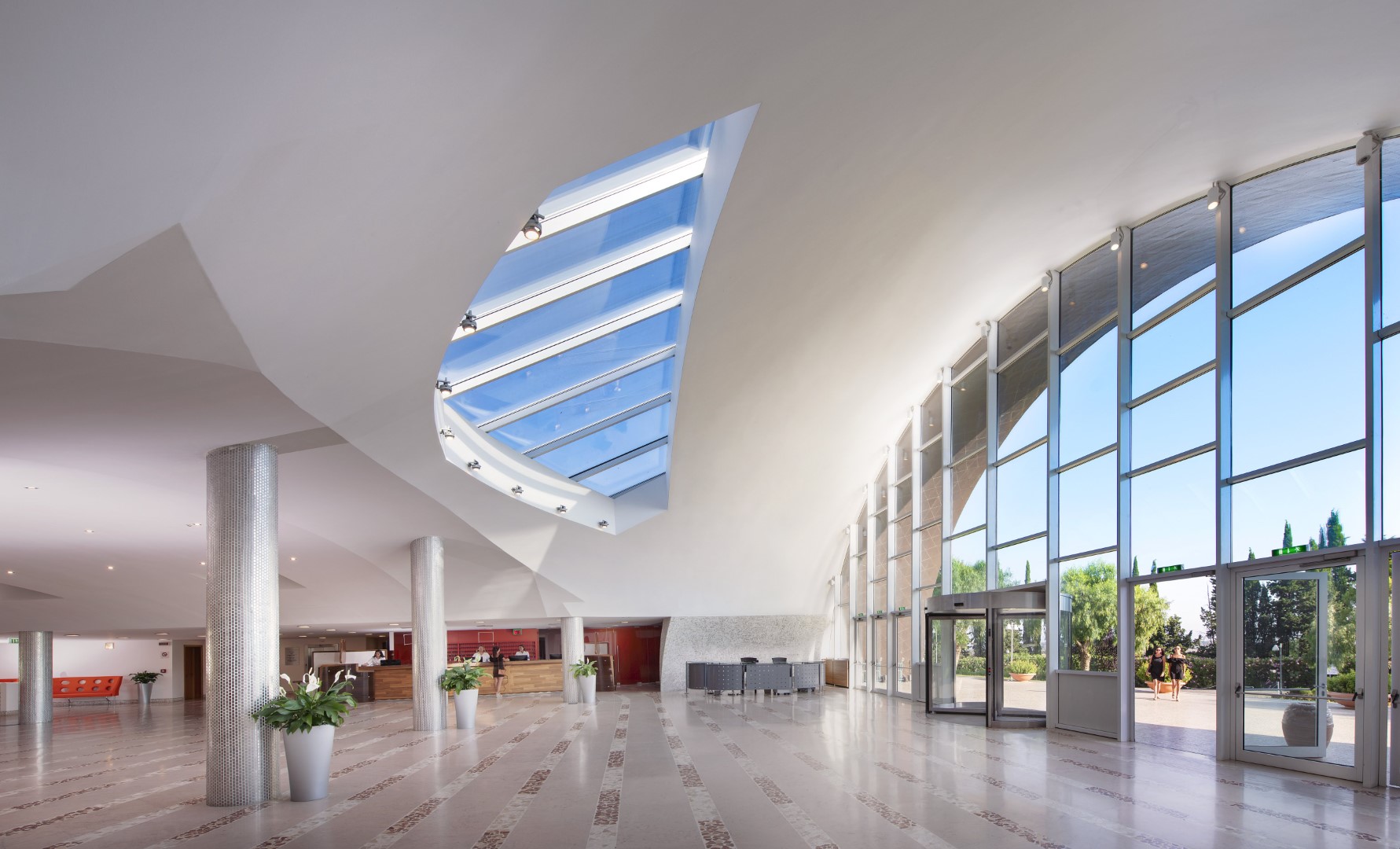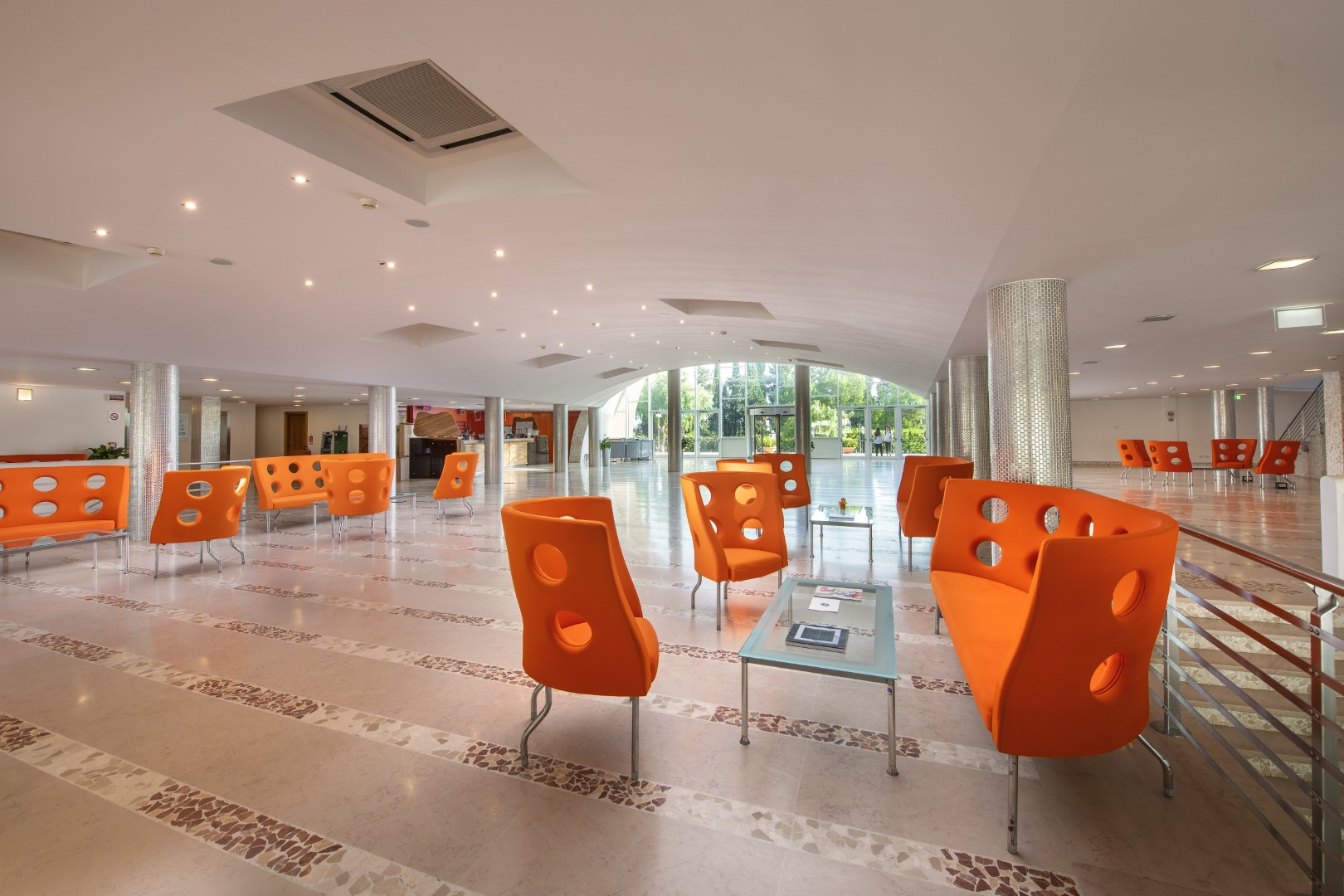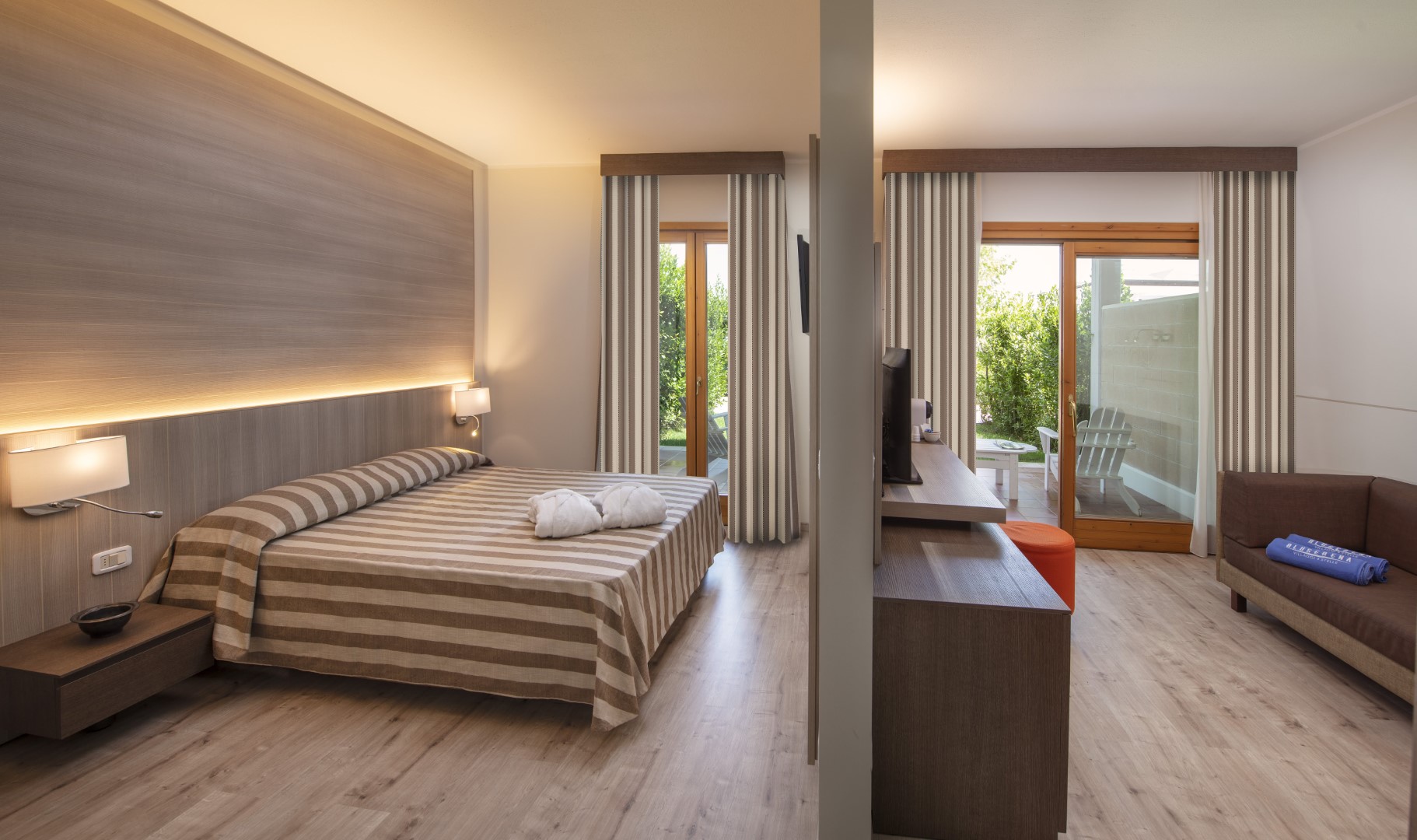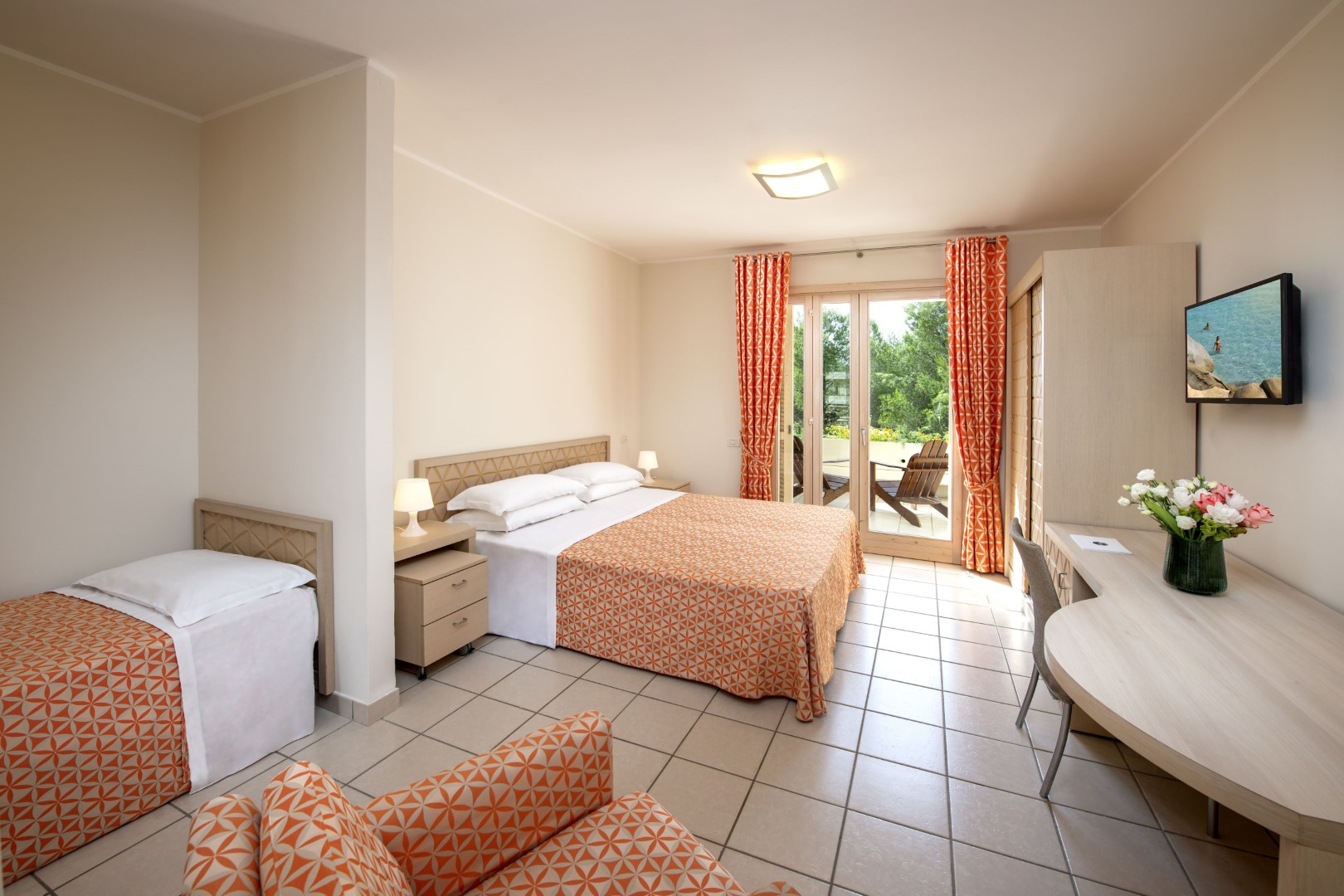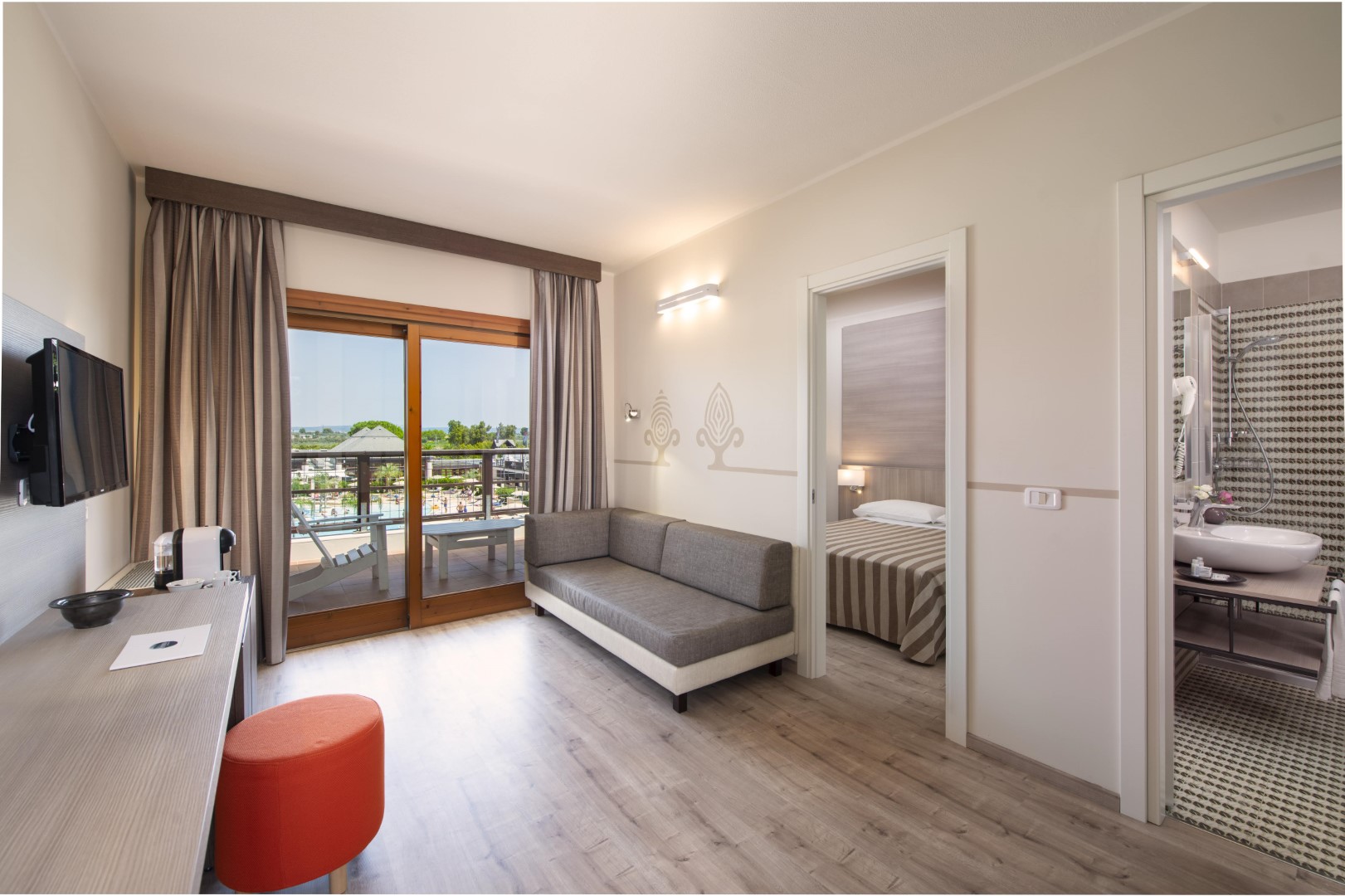 Rooms
The Valentino Village offers accommodation in rooms and apartments with private bathroom with shower. The studio apartments can accommodate 2 or 3 people, while the 1- or 2-bedroom apartments can accommodate from 4 to 8 people. The equipment includes an independent air-conditioning and air-conditioning system, a telephone with a direct line, a mini-bar which can be set up at your discretion, a TV and, if required, if available and for a fee, an equipped kitchenette.
Some double bedrooms overlook the wonderful hotel garden or the thick green pine forest, others overlook the swimming pool, all accommodations have a private outdoor space, whether it's a garden, a terrace or a balcony, and, in any case, furnished. The large outdoor spaces of Il Valentino, the walks and communication avenues outside the lodgings blend perfectly with the welcoming colors and relaxing atmosphere of the interiors.
Sport, fitness and wellness
For those who love fitness, in addition to the modern fitness area with the assistance of qualified instructors at set times, equipped with strength machines, dumbbells, walking mat, spinning bikes, TRX, balance board, strength development rope and group gymnastics, many other activities: Stretch & Tone, Total Body, water aerobics, Nordic Walking, yoga, pilates, Zumba Plus, Cross Training complete with TRX and jump fitness, the trampoline that helps burn calories to the rhythm of music. Also available are:

Two soccer fieldswith night lighting
Three synthetic grass tenniscourts with night lighting
Bowlsfields with night lighting equipped with bowls kit
Beach volley
Beach tennis
Archery
Shooting
Table tennis
Cyber-Beach
Bluserena SeaSport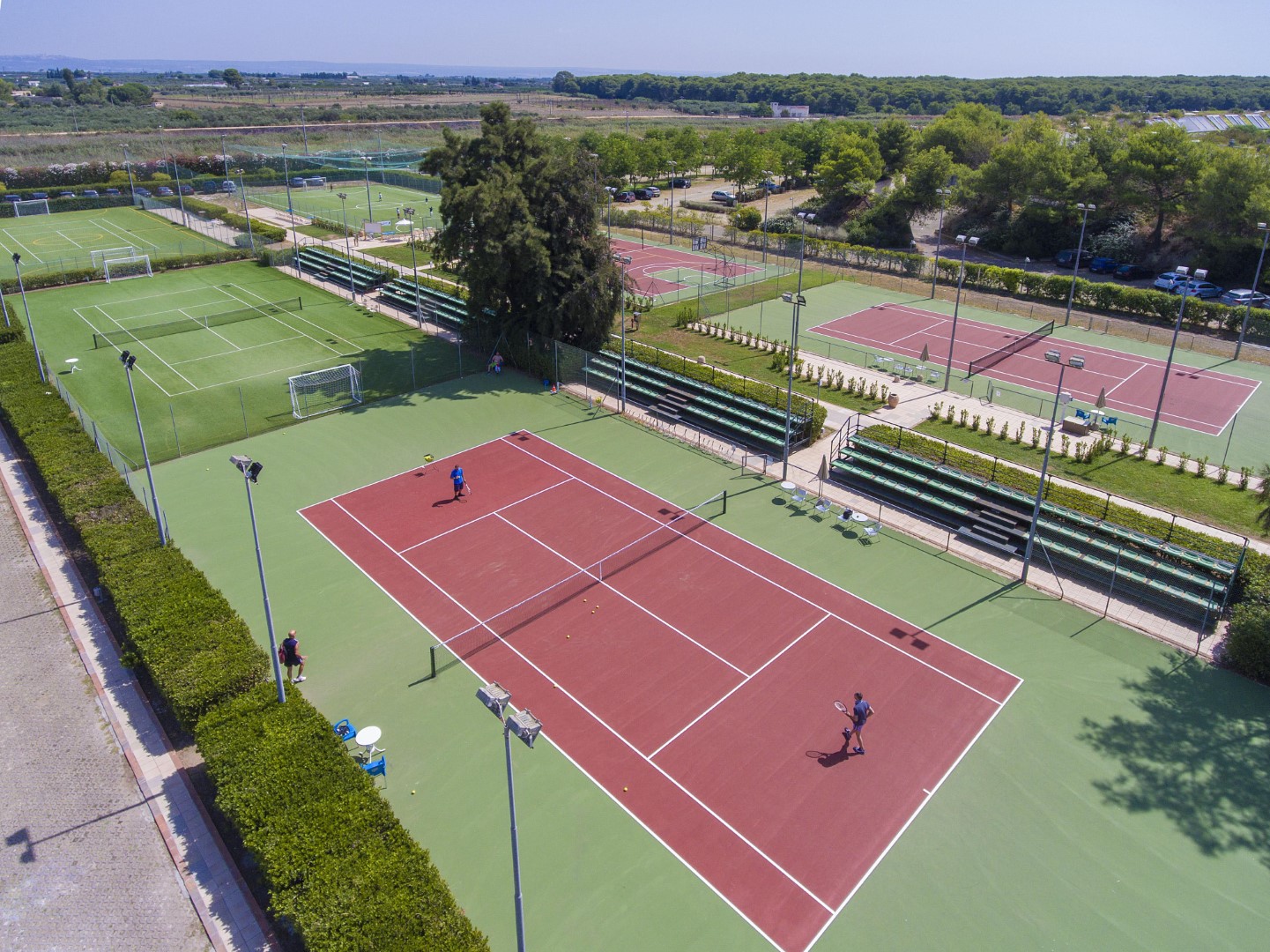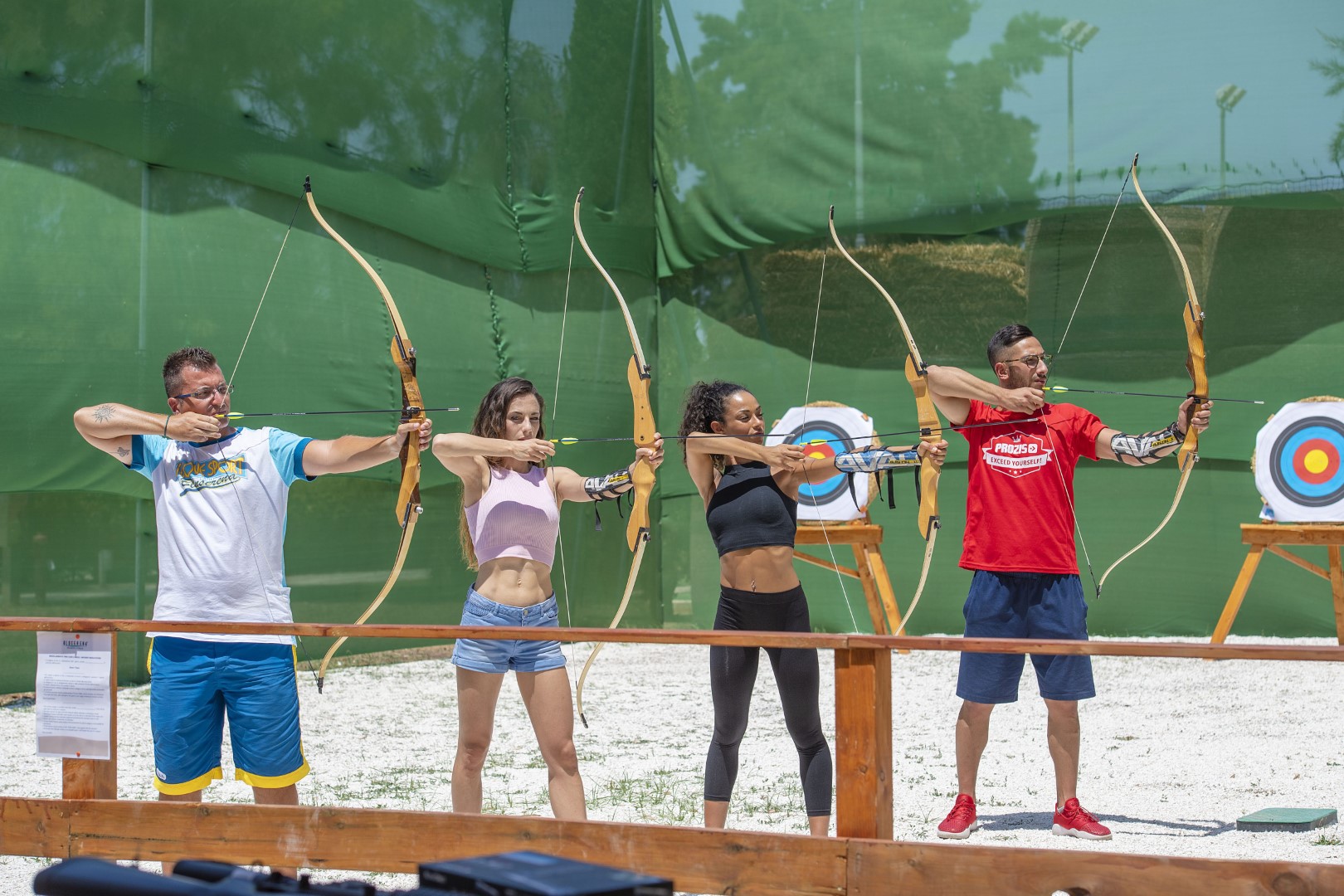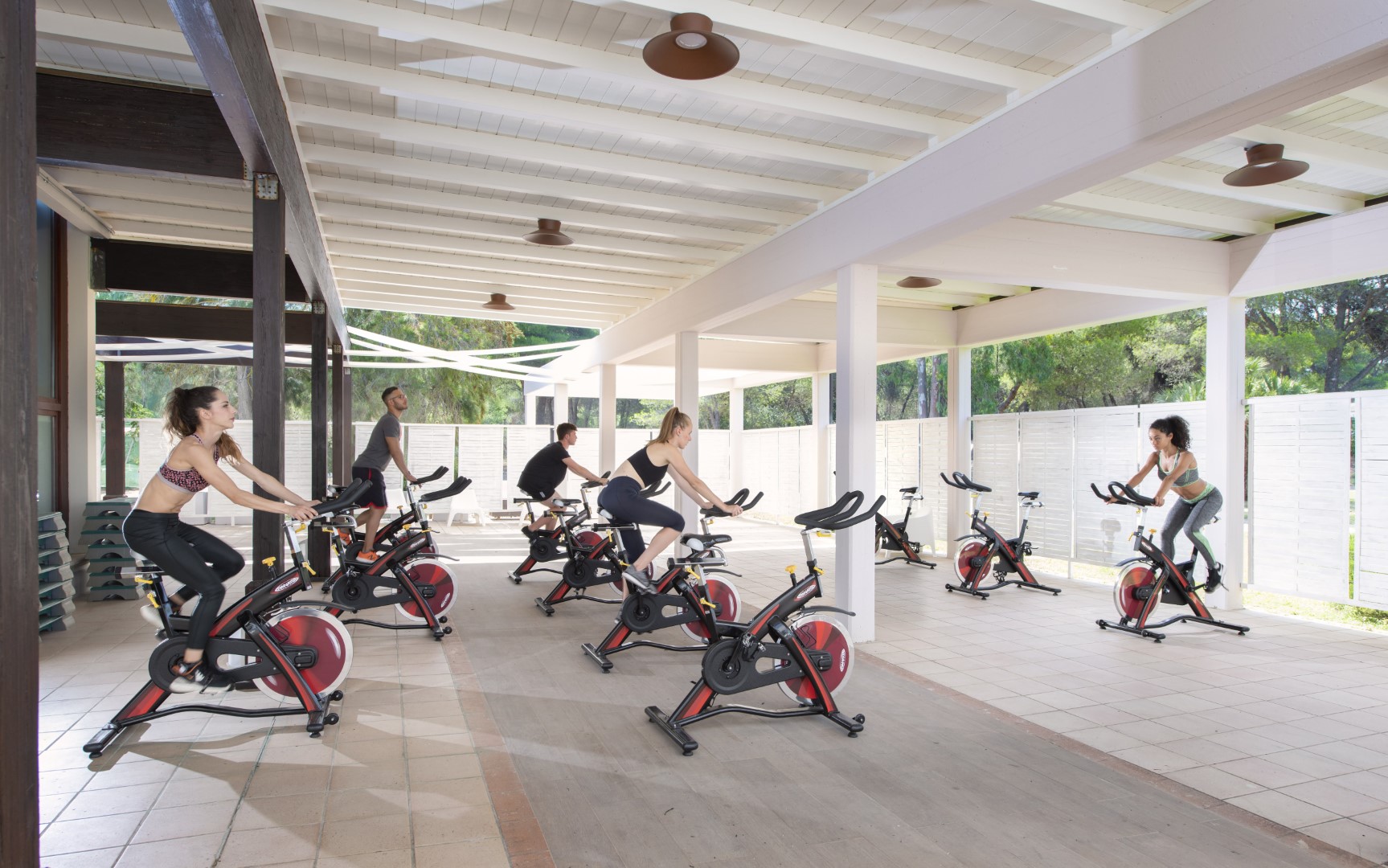 How to reach the village
BY CAR: from Bari A14 motorway to Taranto exit. From Taranto continue towards Reggio Calabria on the SS106 highway until Castellaneta Marina exit.
BY TRAIN: Taranto railway station is about 40 km from the Village, Metaponto station is 20 km from the Village; a transfer service is available on request.
BY PLANE: the airports of Bari and Brindisi are about 100 km away (motorway or expressway). A free pick-up service from/to Airport of Bari will be available in shifts on 3rd September (from Airport of Bari to Valentino Village) and on 8th September (from Valentino Village to Airport of Bari). You will be required to provide your travel plan information after the registration.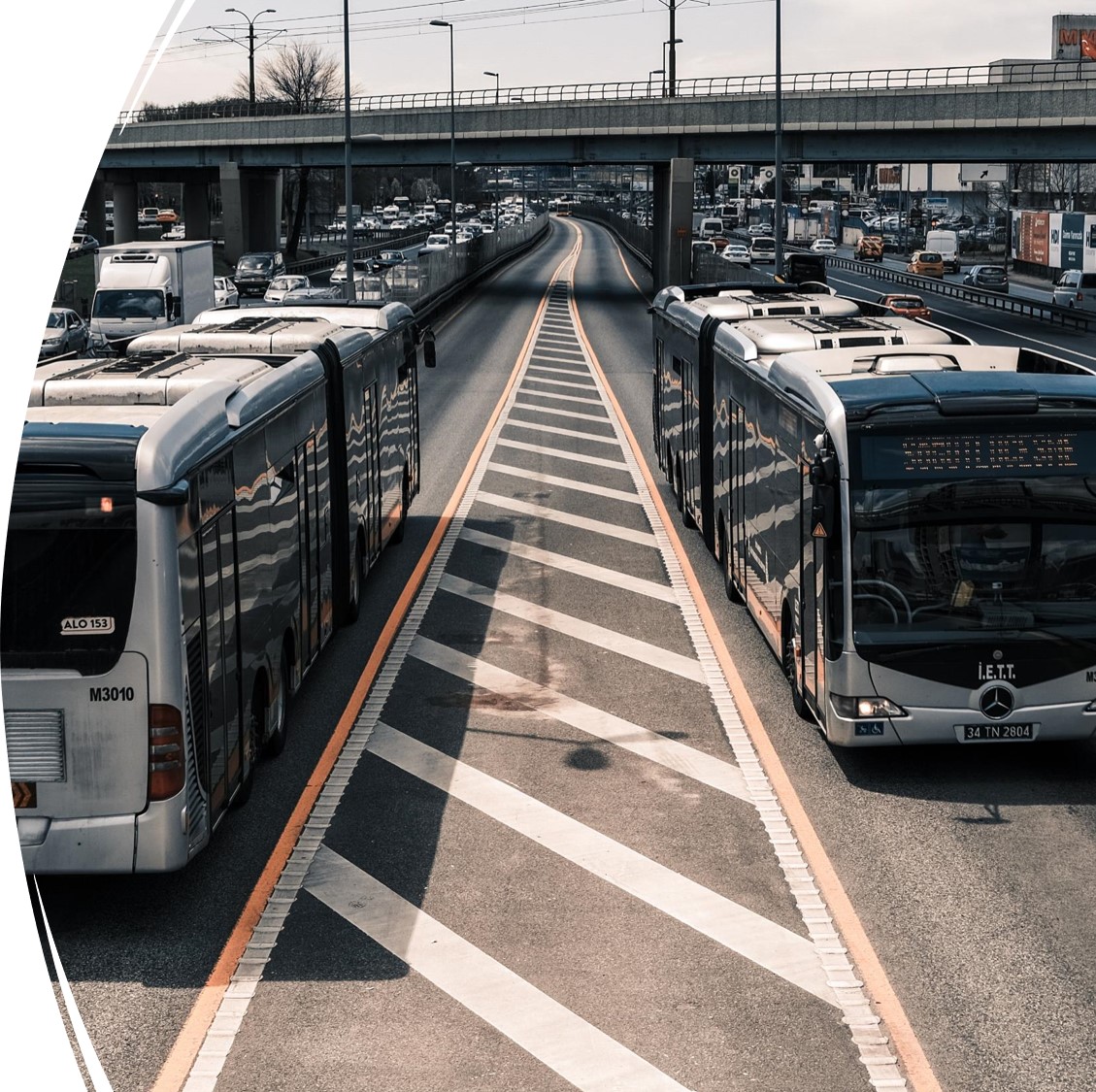 Italian Food
Italian cuisine is mainly composed of poor and simple ingredients.
Its inhabitants, shepherds and fishermen, managed to use the ingredients at their disposal with genius and taste: oil, wheat and vegetables from the land and fish from the coastal strip.
Puglia is a fantastic region, capable of satisfying all needs.
The sea, the nature, the architecture, the cuisine and the hospitality of the population will make you love Puglia, as the famous saying goes: "Foreigners in Puglia cry twice: when they arrive and when they leave!".
Then all that remains is to start packing your suitcase!